Mixing & Mastering
Have Your Songs Radio Ready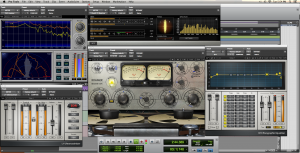 Need your songs to be mixed or mastered to perfection and radio ready? You are at the right place. Just make your down payment and give us details or references of how you like your mix or mastering.
How to submit your songs
 Mastering
Make sure you send us wave files in sample rate 48 khz, or AIF format. Make sure when bouncing there are no clipping with plug ins or on your master fader, clean up noise or any unwanted sounds in the mix as we wouldn`t have that flexibility to do so.
Mixing
Make sure all files are in waves 48 khz or AIF format, be sure all tracks are consolidated meaning they are measured the same length that starts at the same time and ends at the same time. Send us a reference that you are going for, and also send us the tempo of the session.
Single Track $65.00                  
Two Single Tracks $100.00
Ten Track Package $550.00
Fifteen Track package deal $850.00
                   Mixing Prices
Single Mix $150
Five Mix Package $700.00
Ten Mix Package $1200.00